How to Deal with Brain Fog When You Have Depression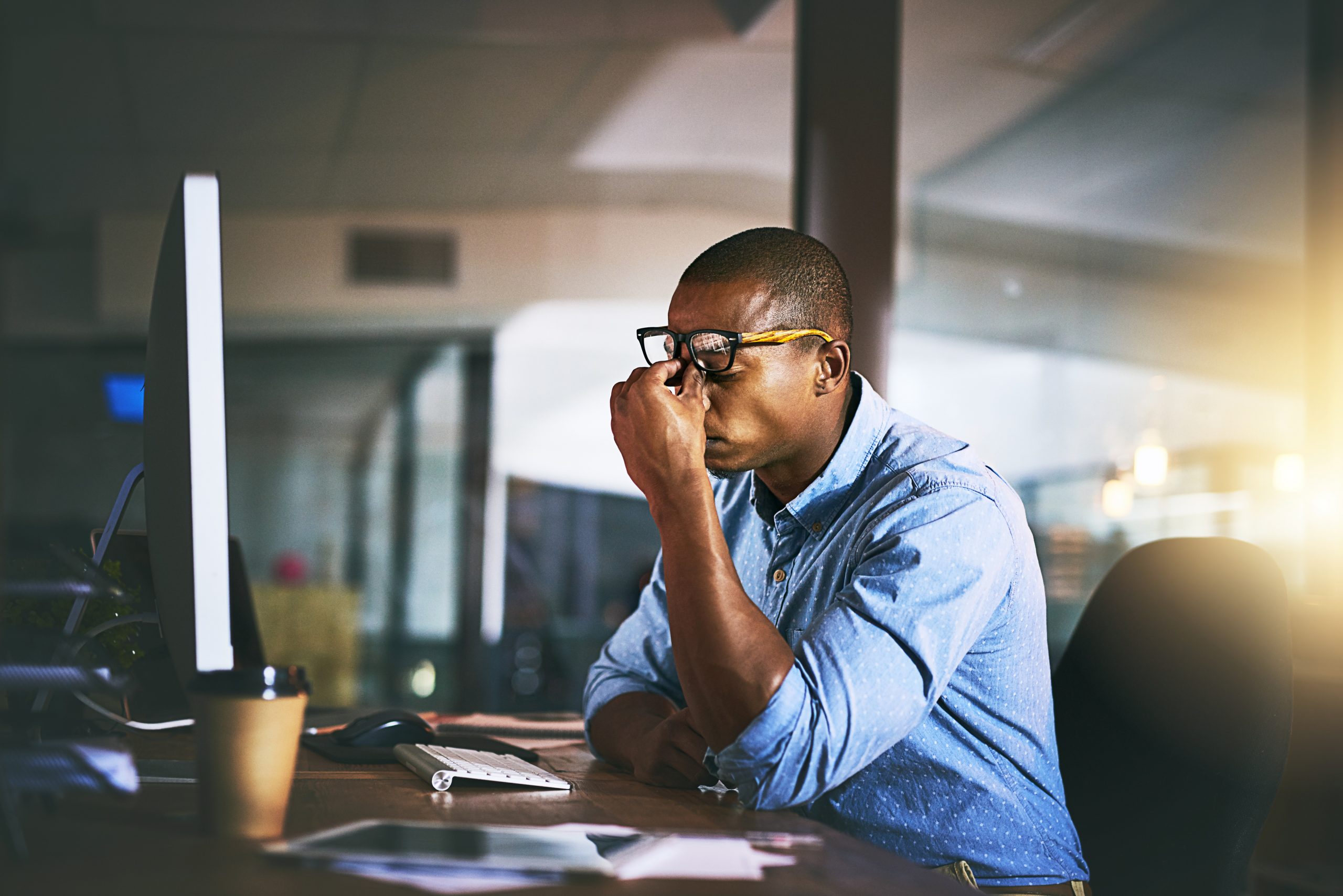 People struggling with depression can often experience poor focus and memory (brain fog). Doctors will often tell you brain fog is just a symptom of depression. But is this really the case?
In this article I will be exploring the link between brain fog and depression and why they may just be symptoms of a deeper problem. I'll also share some tips on what you can do about it to help you on your path to health.
A quick note: Before diving in, I recommend checking out my article what is depression to give you a grounding of some concepts I will be discussing.
Brain fog or cognitive dysfunction has been estimated to affect between 40-90% of people with depression (1,2,3). Depression associated with cognitive dysfunction is pernicious and been shown to cause occupational and psychosocial dysfunction (4,5).
In other words, it really messes up your ability to work or socialise. Who wants to work and socialize when you're depressed right?
What are the symptoms of brain fog or depression associated cognitive dysfunction (DACD):
Difficulty concentrating
Difficulty reading and recalling information
Difficulty finding words
Difficulty with speech fluency
Difficulty organising
Feeling easily overwhelmed by tasks
A feeling of fogginess or that your mind is behind a wall.
Feeling mentally drained or exhausted easily
Please note these symptoms can present in many other conditions such as: dementias, functional neurological disorder, post-concussion syndrome, whiplash syndrome, anxiety disorders and sleep disturbances (6,7,8). If you are in any doubt, please speak to your family doctor. 
What causes Brain Fog?
I go into detail in another blog article but some theories include:
HPA-axis dysfunction (9)
Oxidative stress leading to low grade inflammation in the brain (10)
Excess ammonia production in the gut likely from dysbiosis (11)
Increased interoceptive monitoring which exhausts our ability to concentrate or focus (12)
Nutrient insufficiencies such as zinc, calcium, magnesium and B vitamins.
The difference between brain fog and cognitive dysfunction in depression
Warning: This part is a bit academic. Feel free to skip to the next section if you are short of time.
Brain fog is the colloquial term to describe difficulty focussing, concentrating or speaking. Brain fog in the research is known as 'functional cognitive disorder' or FCD. Brain fog by definition is a 'subjective experience of cognitive dysfunction in the absence of pathology or neuropsychological findings. 
Little is known about FCD at this stage except for it is extremely prevalent amongst people struggling with CFS, Fibromyalgia and other chronic diseases such as Lyme disease. It generally is not picked up on testing (for any neurology people reading: there is one exception: divided attention).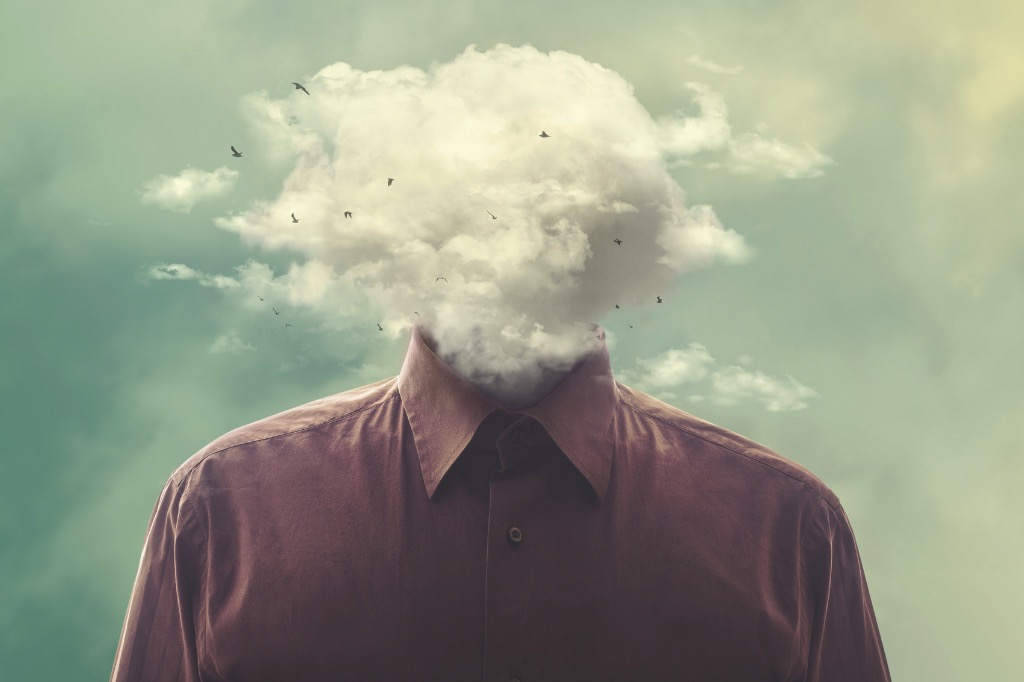 Conversely, depression associated cognitive dysfunction can be detected with objective neuropsychological testing (these people tend to have severe depression). Depressed people tend to have deficits in psychomotor speed, attention, visual memory, attentional switching, verbal fluency and cognitive flexibility (13). 
It should be noted that many of the subjects used in testing were older patients admitted in hospital with a variety of comorbidities. Younger depressed patients outside of hospitals- typically seen by family doctors- experience mild or minimal symptoms of brain fog (14,15).
With this in mind, I will be using 'brain fog' to broadly encompass FCD and DACD. 
Which came first: Brain fog or Depression?
In my practice, I rarely see someone who suffers exclusively from depression or brain fog. In my experience, Brain fog and/or depression are often secondary complaints to deeper issues such as diabetes, overweight, autoimmunity, thyroid issues, chronic fatigue syndrome and IBS.
What do all these conditions have in common? Inflammation.
In my article 'what is depression' I go in-depth about the link between inflammation and depression. All I will say here is depression is a multi-faceted condition with many moving parts, and in most cases it should be seen as a symptom of a deeper issue.
Your body's state of inflammation, your immune system's level of threat arousal, can have a direct effect on how you feel, and what you think about

Professor Edward Bullmore in 'The Inflamed Mind'
So if you remember anything from this article: If you want to rid yourself of brain fog, depression or any chronic disease for that matter: you need to strive to find the root cause which more often than not will be linked to an overzealous immune response.
Sickness Behaviour
Researchers conducting experiments on rats have noticed when they overstimulate their immune systems by injecting components of dead cells into circulation, the rats develop 'sickness' or 'avoidance' behaviours whereby these animals hide away and become reclusive (15).
It has been argued that depression is merely a way for the body to take 'time out', recuperate and in fact protect our loved ones (16). This makes sense when we have the flu or break a leg right? The body needs time to heal. However, in our modern lives, threats or traumas are rarely acute, and our bodies can struggle to adapt to chronic threats for e.g. working in a stressful job verses being a chased by a lion.
So I would encourage you to see depression as a maladaptive response to a deeper underlying physical cause. Work to address the physical and then worry about the mental. 
If you are dealing with heavy metal burdens, folate deficiency, low thyroid function, drinking twelve cups of coffee a day, eating sugar all day, or gluten sensitivity, it is very difficult to talk or meditate your way out of your suffering

Dr Mark Hyman in 'The Ultramind Solution'
So What Can I Do About My Brain fog and Depression?
1. Address The Root Cause(s)
In my experience, people spend a fortune on supplements and numerous therapies which do not address the root cause.
There are many barriers to strong cognitive health: immune function (heavy metals, moulds, infections), genetics, nutrients status, food allergies and sensitivities, blood sugar regulation (diabetes), overweight and the list goes on.
Firstly, work to identify triggers in your diet. These are commonly gluten and/or dairy but may also include eggs, nuts, seeds, corn, alcohol or more insidiously food additives such as tapioca starch, polysorbate 80, guar gum etc…
Try reducing your consumption of caffeine, recreational drugs and alcohol which can overexcite the nervous system and help drive inflammation.
Here's a golden rule: what's good for the body is usually good for the mind.
2. Increase your intake of nutrient-dense foods
As important as removing problematic foods is, you also need to give your body the nutrients it needs to function well.
Try to increase your intake of nutrient-dense foods including vegetables and animal proteins.
Try to aim for four to five portions per day of vegetables including:
Broccoli
Cauliflower
Brussels sprouts
Cabbage
Bok choy
Green beans
Spinach
Kale
Parsnips
Swedes
Carrots
Sweet potatoes
Aim to include one to two portions of cheese, eggs, game, turkey, chicken, lamb or beef and two to three portions of oily fish including sardines, mackerel and wild salmon per week.
3. Sleep Well
Sleep is absolutely vital for a healthy brain and body. In fact, the effects of poor or inadequate sleep have been compared to the effects of alcohol! (20)
You can improve your sleep by avoiding blue light and technology one to two hours before bed, going to sleep before 11pm and aiming for at least 7 hours (21). 
4. Relax and Let it Flow
Not what you want to hear I know.
But I have some good reasons I promise. Researchers have theorised that people with brain fog/FCD may subconsciously 'over monitor' themselves. This 'over monitoring' can make us think more negatively, wasting energy and slows our ability to concentrate and recall information.
Although relaxing certainly won't fix it, using a mindfulness exercise or programme especially designed to retrain our brains such as the Gupta Program may be very beneficial. 
Remember, channeling your already limited energy in the wrong direction, just makes things worse.
We have to break the negative cycles to help us move forward. By accepting, not resisting and just letting things flow you'll be one step closer on your path to health.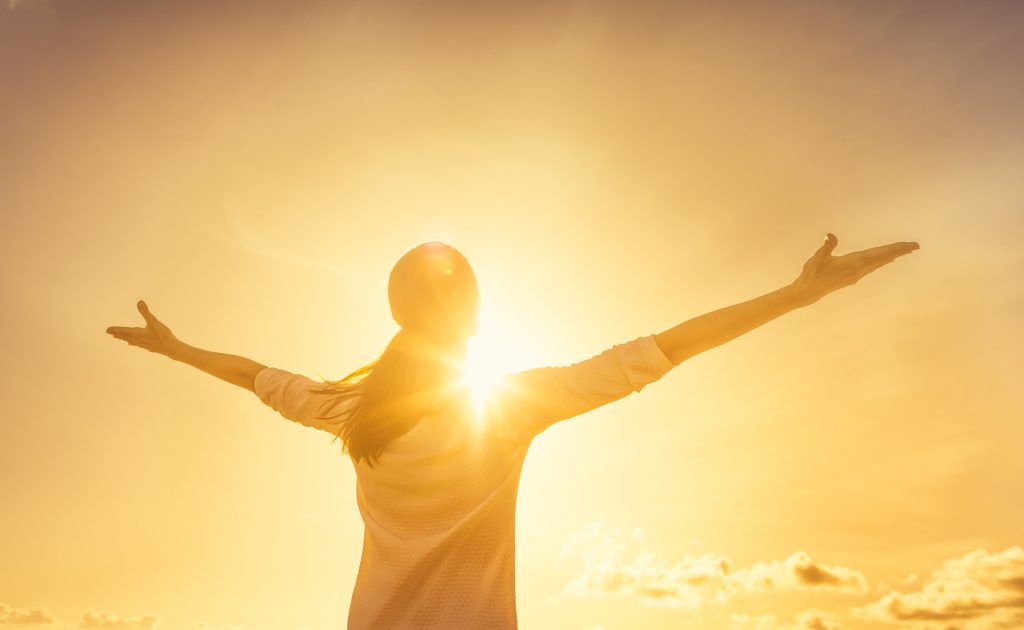 Wishing you well,
Inder